Motor-Clothes Department
Here at Big Swamp Harley Davidson, we are proud to present 3 custom backed t-shirts we have at our dealership. These backs represent the culture and lifestyle here in Opelika/Auburn area, and we love having these at our location amongst the other gear that we provide from Harley Davidson. Want a shirt shipped to you, or maybe you want one of our custom poker chips that you cannot find anywhere else, we can take care of you! Just give us a call-we are here to help every rider look awesome in Harley Gear.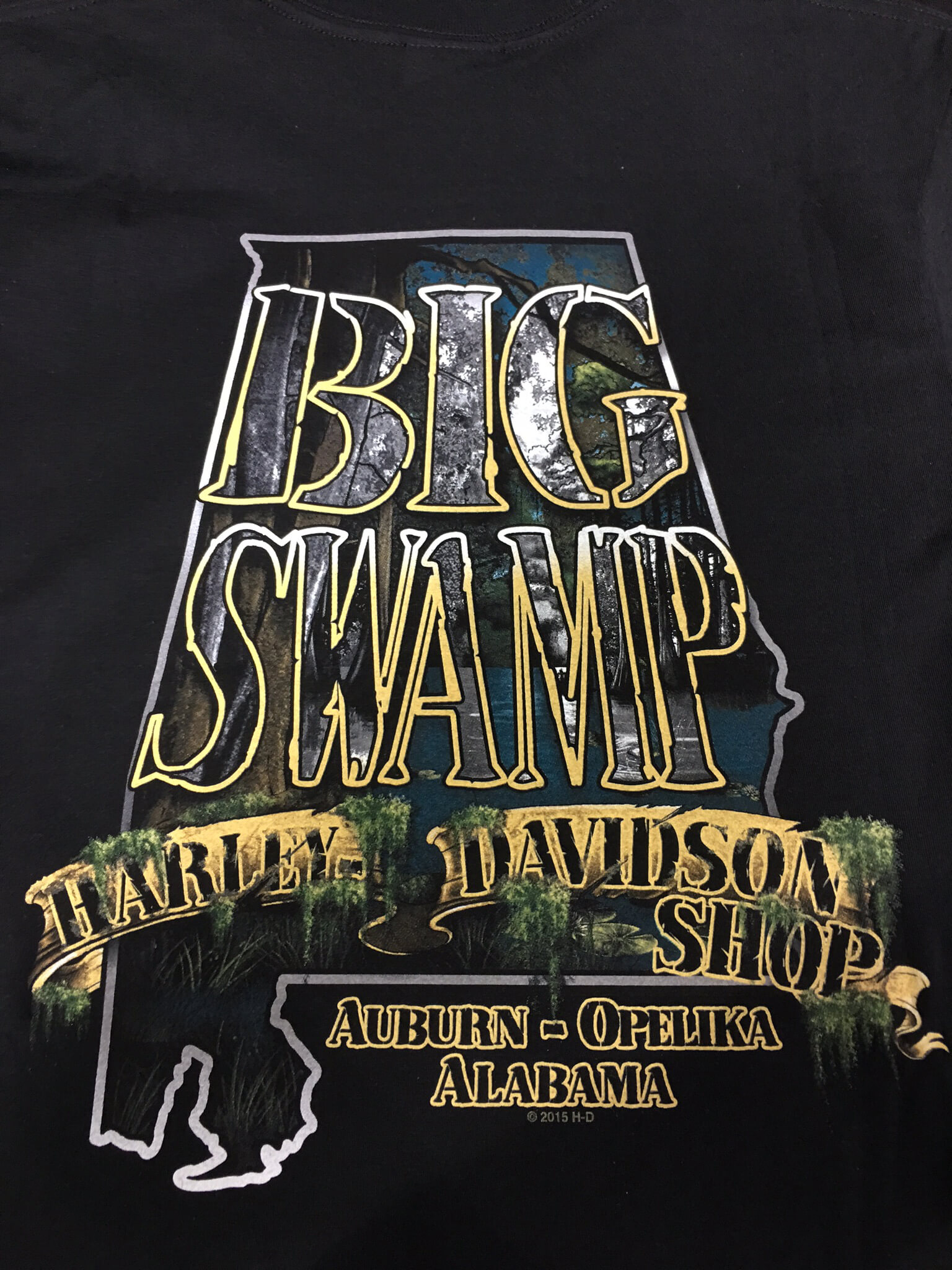 BIG SWAMP - AUBURN-OPELIKA ALABAMA
DESCRIPTION: Want that Genuine Custom look? We have you covered with our Custom Big Swamp State back t-shirts. This is one of our customer's favorite picks from the wall of designs. Customers crave this look to add to their state collection of shirts. This shirt also is the design for our custom poker chip- if you haven't made us a stop yet on your travels, and can't get the time we are glad to ship to you the Custom Harley Gear of your choice.
BIG SWAMP - SHOP BACK
DESCRIPTION: Want complete customization? This Big Swamp Shop back is the one for you and a fan favorite! Graphics of how it looks when you pull into our dealership with our beautiful building in the background. Hop of I-85 and grab your Custom Shop back today!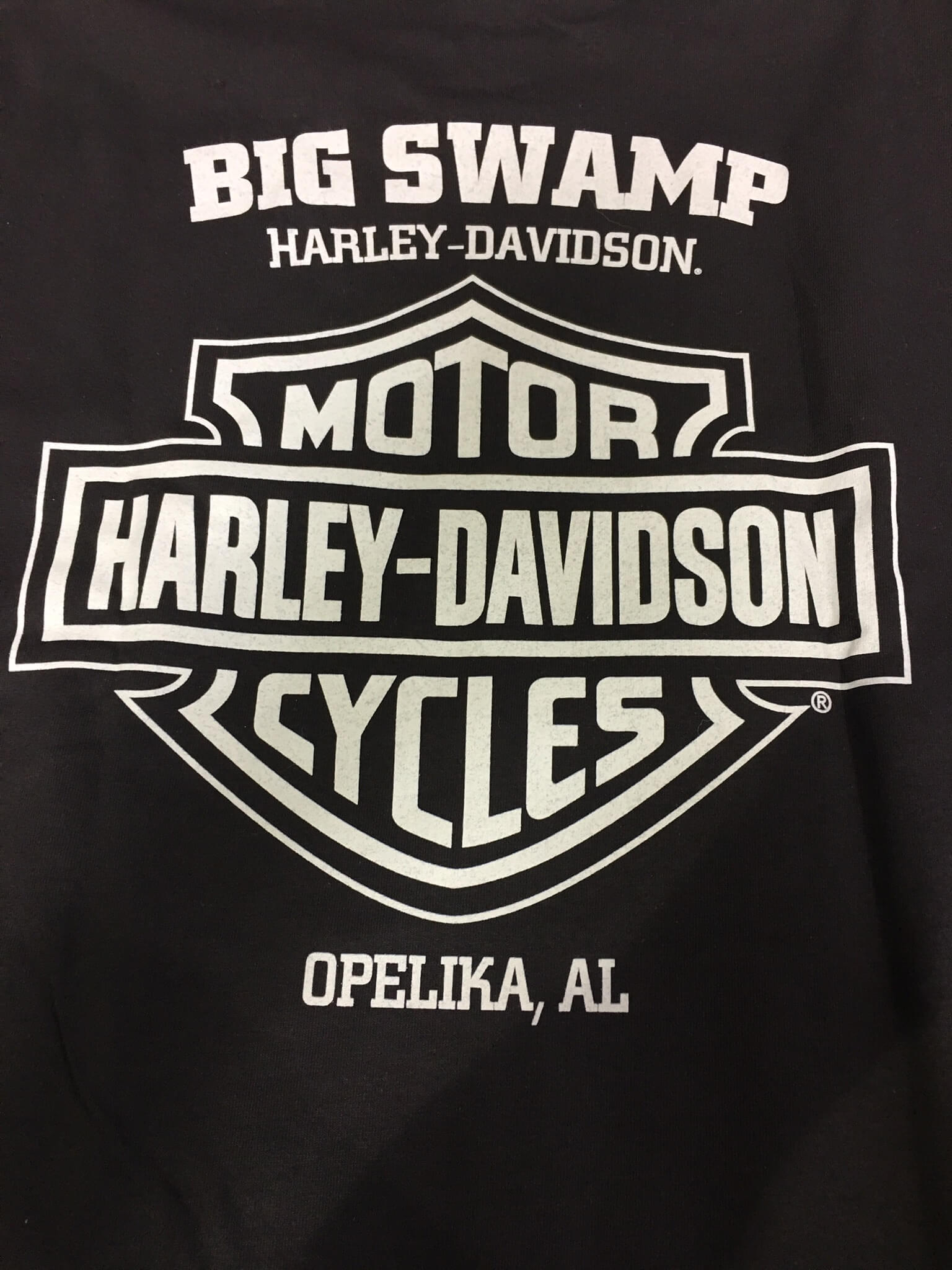 BIG SWAMP - HARLEY-DAVIDSON® LOGO
DESCRIPTION: Want the simple look, but still have the Harley Appeal? We have you on our Bar and Shield back tshirt that have some the best designs on the front to still give you the ultimate Harley Davidson look. We enjoy appealing to all of our customers and their certain tastes, and this simplified shirt is one of the picks for that rider who enjoys the simple life.